![if !(IE)]>

<![endif]>
We have started moving content to our new website at: www.nhsggc.scot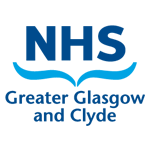 Repairs
This section will provide you with information should your equipment develop a fault and a repair is required.
Please use the links below or on the right to select which repair service your require.
Please Note: If you are trying to get through to our contact center at WestMARC on 0300 790 0129, please note we are currently experiencing telephony issues and callers are being held in a loop. We are doing our best to resolve this as quickly as possible and would appreciate your patience at this time. 
Last Updated:
02 November 2021