![if !(IE)]>

<![endif]>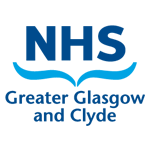 Restart Carers Manifesto
WE WILL BE INCLUSIVE
We will involve you, if you wish, in the planning and delivery of training to the person you care about and support.
We shall adhere to the Carers (Scotland) Act (2016).
We shall ensure that your opinion is known and taken into account.
WE WILL BE EFFECTIVE
We shall promote the involvement of carers in employability services.
We shall measure the effectiveness of this strategy through feedback.
WE SHALL CARE
We will endeavour to identify the main carer promptly.
We will listen and respond to carers.
WE SHALL RESPOND
We will consider the needs of carers when planning and delivering training.
We shall champion carers and the valuable work that they do when communicating with the wider community.
Last Updated:
02 August 2018