![if !(IE)]>

<![endif]>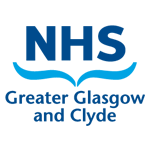 What You Can Do
What you can do?
If your loved one is prone to falling at home please let our staff know this.
If your loved one suffers from confusion or dementia let our staff know as this may lead to them becoming more confused due to the unfamiliar environment in hospital.
Ensure your loved one has their glasses or hearing aids with them should they need them.
Where possible ensure that they have their walking aid and report any issues with this to our staff.
Ensure they have suitable footwear in (see leaflet for further details).
Make sure they have well fitting clothes with them. Day clothes are better than night wear as this encourages normal routines.
The Give and Go service can be used to supply anything your loved one needs.
If you are allowed to visit please avoid bedside clutter, ensure that you replace all chairs/table/call bell on leaving and let staff know if you notice a change in your loved ones condition.
Last Updated:
02 December 2020