![if !(IE)]>

<![endif]>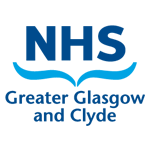 Facts & Figures
The new Stobhill covers a floor-space of approximately 30,000 m2, the equivalent of four average-sized football pitches.
1,600 tonnes of steel and 6500 m3 of concrete were needed to build the New Stobhill Hospital.
The hospital has 1,400 doors and more than 550 windows.
Laid out together, the hospital's internal partitions would stretch for six miles – which is greater than the distance between Bishopbriggs and Glasgow city centre.
A total of 174,165 facing bricks were required for the exterior of the hospital.
A total of 1,250,000 man hours went into constructing the hospital.
3,500 crates of equipment were brought into the hospital during the six-week equipping phase.
Top pages
Last Updated:
01 March 2019