![if !(IE)]>

<![endif]>
We have started moving content to our new website at: www.nhsggc.scot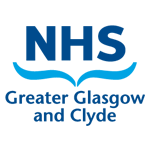 Sandyford
Location

More Information

Sandyford provides a quality-assured sexual health service across the whole of NHS Greater Glasgow and Clyde from our main base at Sandyford Central, nine community hubs and eight satellite locations. Sandyford services can provide you with all the information and help you need when it comes to sexual, reproductive and emotional health, including:

Testing and treatment for HIV and Sexually Transmitted Infections
Contraception including same-day Implanon, and copper and hormonal coil fitting
Specialist consultant clinics for gynaecology and genitourinary medicine
Specialist clinics for men who have sex with men, (the Steve Retson Project)
Sexual problems service including erectile dysfunction and gender dysphoria clinics
Specialised clinics for young people under 18 years called "The Place", although young people are also welcome at other clinics
Counselling for men and women, including alcohol counselling for young people and post-termination counselling
Hepatitis B vaccination
Specialist sexual health information services at the Sandyford Library

All services are free, including your prescription if needed. You can find out further details of locations and opening times at:

Services & Outpatients

Services

Click on a service name for more details

Service

Tel

Library & Information Services Tel: 0141 211 6717

SLIS comprises three quite different services : the Sandyford Public Library, the Staff Library and the Centre for Women's Heath Information Library. The library staff cover all three spaces, but only the Public library service is staffed full-time. It is also an Accreditted Learn Direct Scotland learning Centre. Sandyford Library is a public lending library within an NHS setting and an outcome of NHS / Local Authority collaboration. With open access, the library provides health information in a welcoming, friendly and non-judgmental atmosphere including information for minority and marginalised groups and people with Learning Disabilities, in a range of languages and literacy levels. The stock reflects the speciality services of the Sandyford Initiative (sexual, reproductive, and emotional health), but covers all aspects of Health and Wellbeing, promoting healthy lifestyle choices through an extensive range of information leaflets, lending book stock, and free Internet access. There are six freely available Public Access Internet computers on site, unique in NHS settings, coming through the linkages to the City Council. The Sandyford Staff Library is situated within the Sandyford Annexe at Claremont House where many staff are based and where the majority of staff training and education for Sandyford is held. Part of the Greater Glasgow NHS Libraries network, the resources are aimed primarily at staff working within the main Sandyford Initiative site and its peripheral clinics in Glasgow's communities. Resources can however be borrowed by any Greater Glasgow NHS member of staff, or by members of the public via their local community library or Sandyford Public Library. There is a sizeable selection of books on gynaecology, sexual and reproductive health as well as professional training packs. Printed copies of approximately 20 professional journals are received regularly, with access to a further 4500 available to all staff via the Scottish NHS elibrary. The Women's Information Library is situated on the second floor of the Sandyford Initiative, in the Centre for Women's Health. This library is accessible by women only in a safe, comfortable environment in which counselling, groupwork and other services take place.. With a selection of books and a wide range of information leaflets, this library aims to cover many of the issues faced by women today including violence and abuse, relationships, anxiety and depression.


www.sandyford.org has information about our opening times and services offered in our local hubs and satellites. Telephone 0141 211 8130 for all clinics.

Opening hours:
Mon - Wed 10am - 8pm Thur - Fri 10am - 4pm Sat 1:30pm - 3:30pm Closed for lunch 12:30 - 1:30pm
Contact Title: Library & Information Services Manager
Contact Name: Doreen Rhodes / Fiona Walker
Contact Tel: 0141 211 6717
General Tel: 0141 211 8600
Web : http://www.sandyford.org Manager Name: Doreen Rhodes / Fiona Walke

Please visit the Sandyford website for information.


www.sandyford.org has information about our opening times and services offered in our local hubs and satellites. Telephone 0141 211 8130 for all clinics.
Last Updated:
08 November 2021