![if !(IE)]>

<![endif]>
We have started moving content to our new website at: www.nhsggc.scot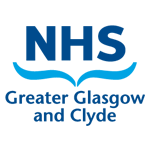 Bishopton Health Centre
Location

More Information

Services & Outpatients

Services

Click on a service name for more details

Service

Tel

www.sandyford.org has information about our opening times and services offered in our local hubs and satellites. Telephone 0141 211 8130 for all clinics.

General Practitioner (Family Doctor) Services.

When your GP surgery is closed call NHS 24 free on 111 if you are ill and it can't wait until your regular NHS service reopens.

We have a telephone number for women to make an appointment with a midwife as soon as they know they are pregnant.

The number is 0141 347 8422

We urge all mums-to-be, even those with children already, to book into your local maternity services by week 12 of your pregnancy.
Last Updated:
17 May 2021