![if !(IE)]>

<![endif]>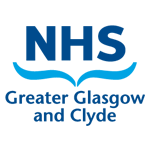 Activity Steps with Pupils - Primary 4
Collect the screen time tracking forms.
Discuss with class the benefits of using screens for learning and connecting with family and friends.
Discuss with the pupils why it's important NOT to always be in front of screens for example:-
Not good for mind & body
Can impact on: eye sight, physical & mental health, school work & homework.
Introduce the guidelines for screen time.
Activity: ask pupils to write down activities that do not include screens and create their own board-game in groups which can be shared with the class. When developing the board-game pupils should create: game rules, how many players can play the game at one time, what resources are needed and provide instructions on how to play the game. Each group to share what is good about their game and what they can improve on. Divide the class into groups, ask each group to write down as many fun things as possible that don't include TV, computer, tablet, smartphone, or games. Allow time for children to create a good game which does not involve screens.
Ask pupils to think about their favourite app, video or computer games & what makes the app fun?
Ask each pupil to draw a picture of them doing the most fun thing without a screen & put pictures up in the classroom.
Homework Task:
Do 3 or more activities during the week which do not involve a screen e.g. playing outside, going to the park, playing a board game, drawing a picture, painting or something else of your choice. Write down what you did & bring it to the class.
Last Updated:
19 May 2020