![if !(IE)]>

<![endif]>
We have started moving content to our new website at: www.nhsggc.scot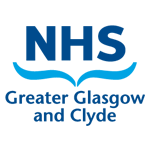 Macroprolactin
Prolactin exists in various forms including the monomeric biologically active form (23kDa) and a higher molecular weight form, bound most commonly to IgG, known as macroprolactin (>100kDa). Macroprolactin lacks biological activity but can interfere in standard prolactin immunoassays and is a "common" cause of hyperprolactinaemia (overall prevalence 1.5%). Its presence is determined by recovery of prolactin following precipitation with polyethylene glycol (PEG screening test).
Macroprolactin should be requested in cases of persistently raised prolactin >700 mU/L (on two or more occasions) in euthyroid patients and after excluding drug associated hyperprolactinaemia. PEG screening can identify macroprolactin and determine the concentration of monomeric (bioactive) prolactin, as both may coincide.
Sample Requirements and Reference Ranges
Sample type
 Serum
Container
 SST
Precautions
 None
Minimum volume
 2 mL
Reference range

 Macroprolactin is reported as positive or negative based on  percentage recovery of monomeric (bioactive) prolactin after PEG  precipitation to remove macroprolactin:

 Post-PEG recovery <40% - macroprolactin detected

 Post-PEG recovery >60% - macroprolactin negative

 Post-PEG recovery 40 - 60% - equivocal recovery

Turnaround time
 7 days
Method
 Polyethylene glycol (PEG) precipitation to precipitate macroprolactin  followed by Abbott Architect immunoanalyser to quantify monomeric  prolactin.
Quality Assurance
UK NEQAS
Endocrine tests
Last Updated:
30 April 2019