![if !(IE)]>

<![endif]>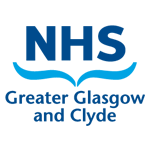 Main points from Evaluation Report 2017
Knowledge of fluids HIV found in increased from 59% to 62% for all 4 fluids. Breast milk 3% increase. Acute services best HIV bodily fluid knowledge. 96% knew People Living With HIV live long & healthy lives.
Awareness of discrimination of People Living With HIV within NHSGGC increased from 1 in 3 to
1 in 4. Staff working with patient more aware of discrimination.
Significant decrease in staff who had negative opinions of HIV+ women to have children. 3& decrease in view that irresponsible behaviour was responsible for HIV diagnosis. Decrease in opinion people come to HIV for free HIV medication. Decrease in staff how said they could tell if someone had HIV by looking at them.
47% of NHS GGC staff aware of campaign. Over 9000 website page views.
Over 3000 Youtube film views. 65 staff members attended face to face training. 
Last Updated:
31 May 2018