![if !(IE)]>

<![endif]>
We have started moving content to our new website at: www.nhsggc.scot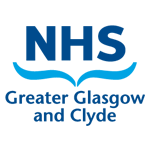 Enhancing Motivation and Exploring Importance
Click for more information on the following
Self-motivational Statements
If a person is in two minds about changing (ambivalent), the role of the practitioner is to help them explore the situation further and support them to voice their own reasons for change (self motivating statements)

Self-motivational statements signal a reduction in ambivalence
Adopt a neutral approach but reinforce any comments made by the person which acknowledges harm, risk or difficulties which might be caused by their current behaviour or situation 
Do not seek to convince the client that change is necessary.

To be successful the client should ultimately argue for change and to persuade self to change.
Examples of motivational statements

"I guess this is more serious than I thought." (Recognition of the problem)
"I'm really worried about what is happening to me." (Expression of concern about the perceived problem)
"I've got to do something about this." (Direct or implicit intention to change behaviour)
"I know that if I try, I can really do it." (Optimism about one's ability to change)
Ways of reinforcing self-motivational statements include:

Use reflection or non-verbal gestures
Using questions beginning "what else" invite further comment.
Asking clients to identify the extremes of the problem "what are you most concerned about" helps enhance motivation
Ask clients to envision what they would like for the future can lead to the client establishing specific goals
Strategies to explore importance and enhance motivation
Do a little more
If patient's level of confidence and importance are especially low, it might be enough just to raise the issue, highlight the possibility of making changes and that further support is available and leave it at that.
If you have the opportunity to see to patient again this can be a good starting point.
Scaling questions
How do you feel at the moment about (change)?
How important is to you personally to (change)?
How confident do you feel about (changing)?
If the patient rates importance or confidence highly ask:
If the patient gives a low rating ask

"Why have you given yourself a low number?"
"What would have to happen for it to become more important for you to change?"
"What would make you more confident about making these changes?"
"How can you go higher?"
"What would have to happen before you seriously considered changing?"

These question should prompt the patient to give the positive reasons for change
Examine pros and cons
This can be useful of the patient score around 5/10 on the Readiness Ruler
The following matrix may help this conversation:
| | |
| --- | --- |
| Advantages of current behaviour or situation | Disadvantages of current behaviour or situation |
|  What do you enjoy about your behaviour right now? | Is there anything that is not so good about your behaviour/situation at the moment? |
|  What are the good things about your behaviour at the moment? |  What are the disadvantages of your current behaviour/situation |
|  What are some of the reasons for things staying as they are? |  What impact does this have? |
|  How does this make you feel? |  What concerns do you have about (current behaviour/issue)? |
Disadvantages of Change

Benefits of Change

 What would be the worst thing about changing?

 What would be the benefits of changing?

 What effect would this have?

 What difference would this make to you?

 What other negative aspects would there be?   

 What other advantages might there be?

 What is stopping you at the moment from making changes?

 What would need to happen to make change a priority for you?                    

 

 

 Is there anything you found helpful in any previous attempts to change?
 Click here to for print friendly version of Decisional Balance tool
Explore concerns about the behaviour/situation
Ask about concerns (i.e. the patient's raises concerns not the practitioner)
Ask about the next step
Take a realistic look at current behaviour situation
A diary may be useful
A hypothetical look over the fence
Best used at relatively high levels of importance or confidence i.e. 7/10
What if change occurs?
If you were to change, what would it be like?
If you were to decide to change, what might your options be? Are there anyways you know about that have worked for other people?
Keeping the discussion hypothetical can remove any pressure the patient may feel about making a decision during the consultation.
(Adapted from Health Behaviour Change: A Guide for Practitioners, Mason and Butler, 2010)
Last Updated:
21 July 2020