![if !(IE)]>

<![endif]>
We have started moving content to our new website at: www.nhsggc.scot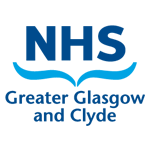 " alt="PANTO TIME AT THE ROYAL HOSPITAL FOR CHILDREN" />
PANTO TIME AT THE ROYAL HOSPITAL FOR CHILDREN
Thursday, December 22, 2016
Glasgow is famous for its pantos at this time of year and the Royal Hospital for Children has been pleasing the crowds by putting on a show with a difference....oh yes it has!
Herb and the Horrible Sprout combined both speech and BSL – British Sign Language – and is designed to raise the profile of BSL and break down barriers for people with hearing loss.
Mum Selen Yilmaz was watching the NHS Greater Glasgow and Clyde show with her daughter Lydia (4) in the hospital's atrium.   She said: "I had never seen a performance in sign language before - it was great! I especially liked the fact that it was interactive. Lydia really enjoyed it and loved joining in."
Last Updated:
11 November 2021