![if !(IE)]>

<![endif]>
We have started moving content to our new website at: www.nhsggc.scot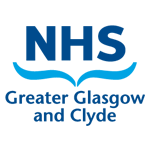 " alt="NHSGGC Statement in Response to Healthcare Improvement Scotland's Latest Report" />
NHSGGC Statement in Response to Healthcare Improvement Scotland's Latest Report
Wednesday, November 2, 2016
We were very pleased to note that the Inspectors recognised the improvements we have made since their visit last November. 
Following the previous visit we put in place an action plan which has already addressed two of the Inspectors previous requirements. 
However, we recognise that there are still areas we need to address and have reassured the Inspectors that the outstanding two requirements made by the HEI team will be implemented. 
ENDS 
For further information either telephone 0141 201 4429 or email [email protected].
Last Updated:
11 November 2021