![if !(IE)]>

<![endif]>
We have started moving content to our new website at: www.nhsggc.scot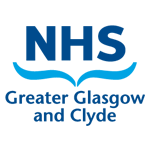 Statement on potential efficiency savings
Thursday, January 14, 2016
Today's Evening Times reported on an internal paper on potential efficiencies within the organisation. 

Whilst this paper sets out potential areas for review, it is important to note that no decisions have yet been taken on schemes to be taken forward.  Any significant service change would only be implemented followed engagement with staff and the public.

Our full statement issued to the Evening Times is detailed below:

The Scottish Government expects every public body to deliver efficiency savings of at least three per cent per year to help offset cost pressures.

These cost pressures include new service developments, modernisation programmes and ways in which our workforce can be developed to deliver safe and sustainable services best suited to deliver the needs of patients.

We also operate in a climate of continued increasing patient demand and increased cost of new technologies and drugs treatments.
 
In common with every other public sector body, NHSGGC is therefore examining all of our services to see how we can deliver these more efficiently.
 
Clearly not all of the schemes being considered will be implemented, but as a Board it would be remiss of us to exclude potential areas without proper and full consideration.
 
Any significant service change will only be implemented following full engagement with the public and trades unions.
Last Updated:
11 November 2021