![if !(IE)]>

<![endif]>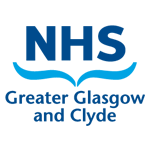 IDL Process – Pharmacy not required
Doctor / Prescriber steps
Initial Steps
In the patient's record in Clinical Portal click the Medication/IDL tab
From menu on left click IDL Pathway
Click Enroll in Pathway
From Pathway drop-down select Immediate Discharge Letter
Click Select Episode of Care
If an episode of care has defaulted into the Encounter box make sure it is the current episode of care and click Complete
If the Encounter box is empty, click Add and use the Patient Episode Search pop up box to search for and select the episode, then click Complete
Two-part process: IDL Form and Discharge Medication Review. These can be done in any order.


Part One: IDL Form
1. Click IDL Form
2. Fill in the required fields, entering the main body of the letter in the Comments field. Fields marked with a red asterisk are mandatory.
3. Click Save Draft IDL if required. Complete must be clicked once the letter is finalised so that the nurse can complete the discharge process.
Part Two: Discharge Medication Review
Click Discharge Medication Review then click the blue Discharge Medication Review Task button
Select each medicine in the Previous Medications section and click Modify / Stop / Withhold / Continue as appropriate
Make sure you carefully check every medicine to determine whether the patient should be discharged on this medicine, and that the dose and other details are correct
Add medications if needed by clicking Add Medication and filling in the required fields
Once a decision has been made on every medication, click Complete. This will send the medications to Pharmacy to review, irrespective of whether the IDL form has yet been completed.
Skipping Pharmacy
Click AdHoc Tasks
Click Pharmacy Review Not Required
Enter a reason and click Complete. This will trigger the Ward Dispensing Task.
Nursing steps
Ward Dispensing
In the patient's record in Clinical Portal click the Medication/IDL tab
From menu on left click IDL Pathway
Click Ward Dispensing Task
Click Dispensing Report to print out if required
Click Yes or No next to each Medication to indicate whether or not each drug is being supplied
Specify quantity supplied where appropriate
Click Complete
Ward Discharge
Click Ward Discharge
Check medications and content of letter
If information is correct, tick I confirm then click Generate IDL. The IDL is sent electronically to the GP.
Click Print IDL Task then click Print IDL to print the letter
Click Complete
Last Updated:
11 December 2018