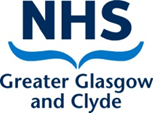 Asylum Health Bridting Team (AHBT)
Team consists of 3 General Nurses, 1 Community Psychiatric Nurse, 2 Health Case Assistants, a Team Secretary and Nurse Team Leader. The Asylum & Refugee Health Co-ordinator is also part of the team and supports the GP allocation process.

The team offer an initial health assessment for all newly arrived asylum seekers.

The team aim to identify immediate health needs and facilitate medical attention if required.

The nurses support access to GP and mainstream health services once dispersed from the initial accommodation to housing across the city.

A drop in advice and support nurse clinic operates on a daily basis at 2pm at the AHBT.